Panther Holdings (Pvt.) Ltd.


Horizontal Milling
Vertical Milling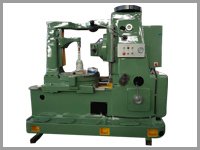 Centreless Grinding
CNC Turning & Boring
PANTHER HOLDINGS (PVT.) LTD.
we deliver quality to our clients
Panther Holdings has over 10 years of manufacturing experience in machining various components from steel and stainless steel bars, cast iron and forged material. The services that we offer include other special processes/operations such as heat treatment - both case hardening and through hardening - in addition to various types of surface treatments such as phosphating, zinc and yellow zinc plating and nickel plating.